Know Jesus and
Make Him Known
Our deepest desire is that people Know Jesus in such a way that they make a life-changing connection that transforms them into people who will Make Him Known throughout our community and the world by leveraging His transformative influence as ambassadors of hope and healing.
Prayer Vigil
For Noland
Date: Monday, October 18th
Time: 7:00pm-9:00pm
Place: Stone Ridge Church
​
Join us for a multi-nation prayer vigil for Noland Arbaugh for healing from a tragic accident that has left Noland a quadriplegic.
Zoom Available
Please Contact Kimnorris2@aol.com
Date: Sunday, October 17th
Time: 6:00pm
Where:
Stone Ridge Church Youth Building
This meeting is to re-establish some of the Prayer Ministry functions within the church. All current partners and anyone new who would like to join this ministry are invited.
Operation Christmas Child
Shoeboxes available in
the church lobby
before/after services
Since 1993, over 188 million boys and girls in over 160 countries have experienced God's love through the power of simple shoebox gifts from Operation Christmas Child.
New Sermons can be viewed weekly through our Live Stream on Saturday Evenings or by attending our online services at https://www.youtube.com/c/StoneRidgeChurch. Past sermons can be viewed/heard by visiting our sermons page.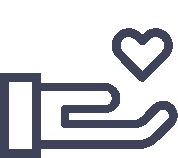 "Whoever is generous to the poor lends to the lord, and he will repay him for his deed."